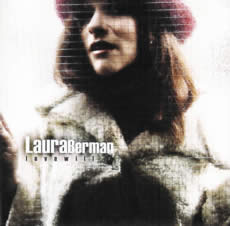 Image © Orange Ray Music 2003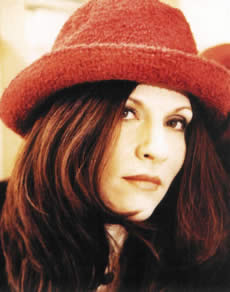 Image © Orange Ray Music 2003

&nbsp
(25 October 2003) Laura Berman is a classically trained vocalist and pianist who has has been writing and performing her original material since 1995. Laura's manager introduced Musical Discoveries editors to her music several months ago and it has been in rotation for review until now. Her debut album comes on the heels of her somewhat unconventional and regular distribution of her earlier live material. Entitled Lovewill (Orange Ray Music (USA) OR0301B, 2003), the album is a nine-track collection of folk, rock, jazz and blues tunes. Laura orchestrates her songs in fashions that some find similar to Joni Mitchell, Sting and Carole King, and others say her voice resonates with the influence of singers like Anita Baker, Vonda Shephard and Alana Davis.
Laura is ably assisted by a bevy of supporting musicians on the album. In addition to providing all vocals, Laura also plays piano. The lineup is completed by Alex Rastopchin (electric guitars), Richard Oliver Furch (Hammond B3, Wurlitzer, Mellowtron, Rhodes, organ), Victor Rice (bass), John Macaluso (drums), Chris Benelli (percussion), Malcolm Gold (bass) and Craig Benelli (electric guitars). The album was recorded at Unique Recording Studios in New York, mixed by Richard Oliver Furch, engineering by Doug Robertson II, Nic Hard and Richard Oliver Furch and was produced by Laura Berman. Writing credits go primarily to Laura although the piece "Love Will" was co-written with Richard Oliver Furch.
Laura's voice comes through extensive training and Gospel, folk and pop influences. She has served as backup vocalist for Grammy-Award winner Enya on the David Letterman and Rosie O'Donnell shows and performed with Shawn Mullins, Edwin McCain and Angie Aparo at Atlanta's prestigious Eddie's Attic. In 2001, Laura received an honorable mention in the John Lennon Songwriting contest for her song "Grace in Me."
With songs like "Call Me Yours," which speaks of a personal relationship with an angel, the blues-jazz romp "Acrobat," and the simply acoustic inspiration called "I've Found My Own," it's no wonder Laura has developed a dedicated fan base. As one reviewer plainly writes, "Comparisons may abound for those left speechless by the girl's talent, but I prefer to be refreshed by her originality".
The album opens with a unique--and bluesy-- interpretation (to our ears) of "Amazing Grace" entitled "Grace In Me." Electric guitar, crisp percussion and Hammond add tremendous texture under Laura's soulful vocal delivery. The instrumental bridge immediately demonstrates the band's strength. We especially enjoyed the vocal mix of the evocative ballad "Call Me Yours." "Love Will," the album's title track, is an upbeat rhythmic gently rocking track--instrumentals are extensively percussive and work well alongside Laura's vocals.
"Acrobat" is a variation in style, this time turning to jazz; vocals are soulful and accompanied effectively primarily by bass and percussion. The track "Walk In The Clouds" is a more accessible rock tune--and certain album standout--with guitar arrangement supporting Laura's sensual vocal delivery. That the arrangements can be so strong without drowning out her vocal performance attests to the power of Laura's vocal delivery. The gentle folk style acoustic ballad "Good Morning" is also certain to please a broad range of listeners.
Accompanied primarily by piano, the torch ballad "I'm Staying" is a precious and tremendous tribute to Laura's heartfelt singing and songwriting. The thicker electronic arrangement and crisp percussion of "Sweet Soulmate" when coupled with the wider extremes of Laura's vocal range make this mid-tempo track an album standout. The album concludes with the lightly arranged ballad "I've Found It On My Own," in which Laura's vocals are mixed way up, well above the bass. It is clearly a tribute to her vocal talent.
Laura regularly performs in the New York City area and we understand that her live performance is outstanding. Laura Berman's album Love Will should be explored further. Available from CD Baby, it is a very nice listen.