---
Irelandís answer to Dido, singer-songwriter Brigid Boden, who has just released her second album Innocence Is Not A Crime in Ireland, has just been given the once in a lifetime musical gift by her publishing company Warner-Chappell, as a result of the corporate merger between America Online (AOL) and Time Warner. Musical Discoveries' reviews of the artist's self-titled debut album and her latest project incorporates an exclusive interview between Scandinavian Correspondent Mauri Osterholm and the artist. A short biographical sketch opens this article.

Growing up in Dublin, Ireland, Brigid was surrounded by a family of singers and trained since the age of three. Her pursuit of dance first landed her a position in the Dublin City Ballet, and culminated with a scholarship in New York to study at the famed Dance Theater of Harlem, writing music all the while.

She ended up in London to pursue songwriting full time. Once she had completed a polished demo, Brigid approached well-known British producer and session player Kevin Armstrong (who has worked with David Bowie, Elvis Costello, and Paul McCartney) to produce something more formal.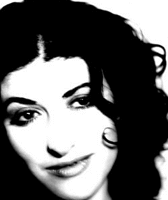 Image © A&M Records 1997

Brigid remembers, "He liked what he heard, and so we started working together. We have a very fiery relationship and that energy can be felt in the album. It is rare to work with someone who shares my enthusiasm so honestly." When former Hits magazine staffer Anita Webb heard the final demo, she encouraged Brigid to shop her tape to record labels in America. After getting offers from five major labels, Brigid chose A&M Records.
Just one month after landing her recording contract, she was back in the studio with Kevin Armstrong recording her self-titled debut. A variety of talented session players and musicians sat in - like lilter Pat Kilduff (who played with The Chieftains) and cohorts of the late Bob Marley like toaster Mikie Brooks and keyboard player Clifton Bigga Morrison. Mixed with energetic dance beats and accented by Armstrong's slamming guitar grooves, all of these varied styles come together, creating a fresh, new sonic experience.
Recently she got the music history making phone call from the chief executive of Warner-Chappell himself in Los Angeles, who gave her the good/bad news: she was being dropped, but as a consolation they were giving her all her songs back and cancelling the more than $200,000 she still owed them in received advances!
"I couldnít believe it," she says and admits she was shocked at first to learn that she had been let go. But her shock soon turned into sheer excitement when she was given the low-down of the deal. "Iím thrilled! Iím getting the rights back to all my songs, just as Iím about to release my new album and my current single "I Am The Wind" is receiving huge amounts of airplay both here and in Scandinavia.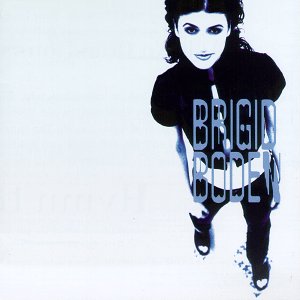 The Debut Album
Image © A&M Records 1997



Brigid Boden

. Brigid Bodenís self titled debut is an album that you may not find easily, but itís still available even at some online sources. Brigidís album was released by A&M Racords (cat. no. 31454 0439 2, 1997) but got lost a year after that when Polygram and Seagram merged.

Today we know that the album is made by an artist packed with such a load of energy, that otherwise this album would maybe not even exist. Brigid Bodenís early years were not easy and paved from the support perspective, but today she can say: "I made it!"

Compared to the current new release Innocence is not a crime, the debut has an atmosphere more towards lighter celtic music. Usually we are very much aware of celtic music going the traditional way, being folky. Brigid Bodenís debut has nicely added influences of pop, even hip hop and reggae.

Right away the opening track "Must Go On" mixes the traditional sound of violin and pipes with a dance-pop alike rhythm. Covered with Brigidís wonderful, soft, ethereal voice you are offered a piece of something you have to get more. The style continues with "Iíll Always Stay" and the combination of traditions and modern pop work fine together.

"Child On A Cloud" appears to be an instant favorite due to the very exiting vocal layers. Dance-pop rhythm lead through the entire album. Brigids beautiful voice is balanced perfectly with melody. Also a couple of a bit romantic tracks are included. "Hymn To Her" has a special native american style chorus. "Ask No Questions" brings a very lively and joyful feeling with tin whistle and nice rhythm backing Brigid's vocal work.

About her debut, Brigid herself says it is really autobiographical, really personal. "The debut is a good one, but Innocence Is Not A Crime is my baby," she told us. However, both of the albums of Brigid Boden belong side by side to your collection first of all as lively music from a lively and professional vocalist, but also from variety and creativity reasons that show the possibilities of celtic music. We hope her cloud will give us lot more of these fascinating raindrops!--Mauri Osterholm, Musical Discoveries Scandinavian Correspondent

Listen to soundbites, read further reviews, find out further information and order Brigid Boden's self-titled debut album from amazon.com here.
An Interview With Brigid Boden
Musical Discoveries: How are you doing now? The new album Innocence Is Not A Crime is out and surely a lot of work is behind.
Brigid Boden: Yes, there is always a lot of work involved when the songs you have written come to life. The album was recorded in Brussels and all the string arrangements were recorded by the Sofia Amadeus orchestra in Bulgaria.
We were introduced to your music by a friend who is keenly interested in celtic music. Is this your style or how would you describe it?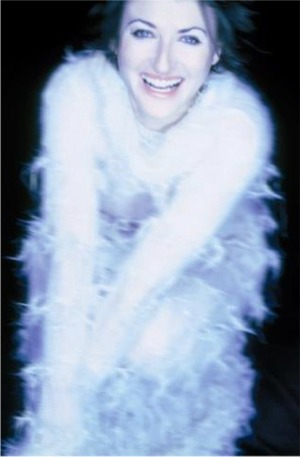 Image © Kunduru Music 2001

My voice certainly has a celtic sound but when you combine it with drum and bass the whole feel changes. Kinda like Enya doing lead vocals for Coldplay or maybe an Irish Dido?
What were the main influences when selecting the songs for the album? Does the album have a theme?
I am usually influenced by my surroundings rather than other artists. When I was in Greece I was very influenced by the beauty and spirituality of the country. "I am the wind" was written during a storm. The wind sounded particularly haunting that night.
And who are your favorite artists/bands that you find yourself listening to all the time?
A good song is a good song and should last the test of time. I love 80s music because it evokes memories for me. I listen to classical music 70% of the time.
How did you develop your vocal style? Can you tell me a little bit about your "training/education"?
I started off as a ballet dancer and became professional when I was seventeen. I was living in New York at the time. When I was nineteen I began voice training with Kirt Baum, vocal trainer for the New York Metropolitan Opera. He took me under his wing and taught me for about two years.
Sounds to me that you have taken the new album a bit more from etheric perspective. Your debut album was a bit more pop. Have you made a change of your style?
No, I haven't changed my style. It takes years and years to learn the art of writing. In fact you never stop learning; I am developing all the time. That is what you are listening to on Innocence Is Not A Crime.
Did you write the material for both albums by yourself or did you collaborate with other writers?
I like to collaborate with other writers. I choose these people because I admire their work and in turn they enhance mine.
Please explain the various sequences you go through when writing your music and tell me a bit about the studios that you use in different stages.
I usually start with a melody; it can come in a variety of ways. Sometimes when I'm on a train the rocking will inspire me, and I usually carry a Walkman so that if I get an idea I can quickly sing into it. If I'm writing an album I'm pretty obsessed. There have been times when I've woken up in the night with an idea and sung into the Walkman half asleep. When I've listened back to it in the morning it just sounds like I'm drunk.
Do you have a career outside the music? I'd be interested to know the kinds of things you do if this can be shared.
I don't have a career outside of music but I am very interested in interior design. I bought an old cottage in the country recently, which I am doing up at the moment. I think it may be haunted!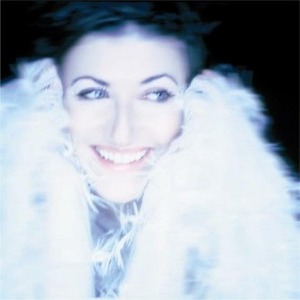 Image © Kunduru Music 2001


Please tell me about your live performances.
I supported the Crash Test Dummies recently in the US. I've just finished a radio tour of Finland and Ireland, and I've been invited to sing at the premiere of a new Scandinavian movie - featuring two of my songs - in August.
Please tell me about the making of artwork for Innocence Is Not A Crime.
The photographs for the cover were done in Paris and the artwork was done in Greece.
We noticed the album was first released in Greece and in Finland. Is there a particular reason for this? And what is the future plan for release?
My producer Joseph Baldassare is from New York. He was living in Greece at the time and we decided to release it there first. Finland has always been very supportive of me. It was an easy choice to release it there next. It is being released in Ireland this June - and I am currently promoting it here - and then the rest of the world will follow by the end of the year.
Artists use to do a little promotion work for their albums. Do you have any plans in this respect?
Loads and loads of radio and television promotion. The video for "I am the wind" is starting to get played on different TV shows and goes to MTV next week.
How do people gain more information about you? Do you plan to set up a website and do you find the internet media to be suitable support for you?
I already have a page on the web for the old album. A page for Innocence Is Not A Crime is being set up now.
Hope you don't mind, but I have to ask this one since I found soooo much creativity and variety on both of your albums released till date: If you would be a cloud, yes, a cloud, what would be your shape?
I am a very private person, even though I've chosen the life that I have. You have to be very strong to survive the hard knocks that inevitably come your way. I guess I would be a small white fluffy cloud that wouldn't easily disperse in the wind.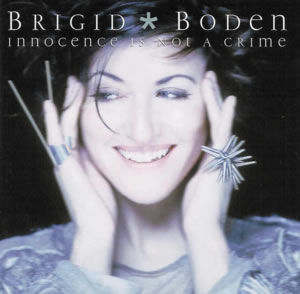 Innocence Is Not A Crime
Image © Kunduru Music 2001


Innocence Is Not A Crime

. Brigid Boden's second album is a stunning followup to her debut, blending contemporary arrangements with international roots and stunning vocals. Released on Kunduru Music initially in Greece and Finland, the 13-track album is now released in the singer's homeland and is receiving international acclaim.

The album opens with the first single, "I Am The Wind," a highly accessible pop-oriented tune lushly arranged with vocal layers soaring above the instrumentals. "Love Is The Journey" blends a traditional Irish folk style vocal delivery with brilliant electronic arrangements. Crisp percussion and woodwind samples underscore Brigid's soaring voice in the upbeat ballad "On And On." "Time" is a slower paced Celtic ballad sung over brightly arranged, orchestral instrumentals featuring the harp.

Brigid's cover of Rolling Stones' classic "As Tears Go By" is stunning in every respect. Her soaring Enya-style vocals perfectly accompanied by lush instrumental passages performed by the Sofia Amadeus orchestra. The title track "Innocence Is Not A Crime," is much darker and gloomy with electronics taking over as the accompaniment, as Boden says, "it's like a breathing space in the [middle of] the album." Electronics further develop into two standout tracks, "Pray" and "Angels Come To Earth." Upbeat and vocally strong supported by tremendous arrangements, Brigid's performance is most reminscent of Sarah Brightman's most recent contemporary sound.

"My Secret Love," a traditional Celtic ballad with whistle and harp clearly discernable in the arrangement, is gloriously sung, perfectly supported by the light instrumentals. "Ancient Cities" continues in the same vein while "Eve's Chant" is largely a layered vocalise track without other accompaniment. Brigid's stunning cover of "Who Wants To Live Forever" rivals Sarah Brightman's in all respects with soaring vocal passages supported by lush arrangements. The album closes with Brigid's incredible vocal performance accompanied by the seasonal sounds of the lovely tune "Christmastime."

Brigid is extremely appreciative of the opportunities she's been given, yet she has the confidence to know that she has rightfully earned them. "I am eternally grateful, but I was determined and I knew I had something to be proud of. I definitely have a guardian angel," Brigid smiles. "It's just a fairy tale, in fact I can feel myself growing wings."

With international acclaim several years ago for her self-titled debut, Brigid Boden is certainly returning to the scene with her latest release Innocence Is Not A Crime. Initially recommended to Musical Discoveries by our Scandinavian correspondents, her two albums have been in heavy rotation at our headquarters. Stunning vocals with contrasts spanning Enya to Sarah Brightman are joined by tremendous instrumental arrangements on both albums. Worth a trans-Atlantic journey, they are both certainly a must listen! <! do not remove these lines>
---
Return to website contents
---