Timothy Martin
enticing progressive instrumentals
Album Reviews

Review © Russell W Elliot 2000
All Images © Elithic Music 1998-1999
Click on album covers to browse artist's website
Formatted for 800 x 600 or larger windows
Last updated: 10 January 2000




Timothy Martin is a talented multi-instrumentalist who was encouraged to write and release his own music by Jon Anderson (Yes review). Both albums were performed, composed, produced and engineered by Tim himself in Dallas, Texas. The albums are on the Elithic (USA) label which Tim operates himself as well. Artwork for both albums was done by Tim's wife Christi and thanks to his daughter Danielle adorn both although her performance is limited to the second release.

Fans of progressive keyboards, principally those of Rick Wakeman, should find both of Tim's albums quite enjoyable. They do tend to crossover from classical to progressive and even into new age in their arrangement and construction. While the compact discs are distributed on recordable media, the recording is top notch while the album packaging and artwork have both been done quite well.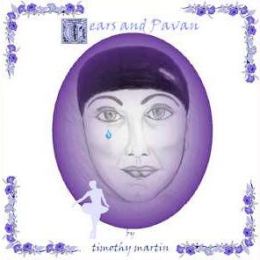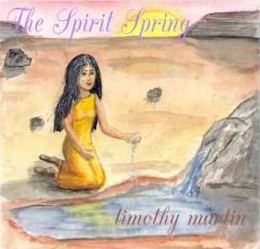 Tears and Pavan. Tim's first album was released in 1998. Certainly the more classically influenced of the pair, there are strong progressive undertones in several of the tracks, most notably the epic "Dichotomy." The album is primarily a keyboard project although there are guitars used in spots throughout. No traditional percussion appears to have been used. It is a long album, with almost 68 minutes of music; six of the ten tracks running over seven minutes and one epic entitled "Moe'Uhane Nani (Beautiful Dreams)" clocking in at 13:47.

Keyboards are layered with complex symphonic arrangements contributing to the progressive structure of several of the songs. The first seven tracks of the album are segregated from the last three. A certain favourite for fans of quick paced progressive keyboard work is the epic track "The Taniyama-Shimura Conjecture." The tracks are dynamic, full of energy and show great sensitivity as well.

"Suite Dreams" begins with a very fast paced keyboard introduction entitled "Getting There" that is extremely reminiscent of Rick Wakeman's work. The highly orchestral nine-part epic entitled "Beautiful Dreams" begins slow to perfectly compliment a sunrise on Maui's dormant volcano crater Haleakala. The song then takes us on a journey around the island to Hana through dynamic movements entitled "Leeward," "Lanai Down," "The Road To Hana" with its almost tribal electric drum rhythms, "Port Of Call" and "The Court." Those that have spent any time on Maui will most appreciate the vision inspired by the musical progressions. "Beautiful Dreams" continues with "Waianapanapa," "Under The Banyan Tree" (the largest one is in Lahaina) and it concludes with "The Healing Pool."

The final epic of the suite is called "Safe Haven" a dynamic keyboard track that effectively summarises the tracks that have preceded it on the album. Tears And Pavan is a certainly a lovely debut album with lots of texture and imagination and will certainly deliver brilliant visions to those that listen to it. Additional artwork and the artist's own interpretation of the tracks can be found here.

The Spirit Spring. Tim Martin's second album is "a creation fantasy and is purely fictional." Each track is actually broken into two parts, one of which is instrumental, while the other includes Danielle's narration of the story. In addition to the narration, several of the tracks include vocal harmonies ("World Of Light," "World Of Making," "The Long Trail" and "Desert Stone"). The booklet accompanying the CD is substantially more complex. Original artwork is by Christi Martin while the sleeve design is by Tim himself.

The music is a natural progression from Tim's debut album with more complex arrangements achieved through additional electric guitar and electronic percussion (check out the solo in "World Of Making") used in parts of the album's tracks. The album is principally comprised of thirteen tracks although each one has a narration part that counts as another making a total of twenty six. The album runs for slightly longer than 74 minutes. The album is a symphonic musical-oriented project along the lines of the two Strangers On A Train albums (review), Jabberwocky (review) or the debut release by Janison Edge entitled The Services Of Mary Goode (review). It tells the story of the making of the universe and development of man on earth.

Although some might categorise the album as progressive, there is a new age feel to the music which will likely broaden its appeal to mature audiences. A certain favourite for progressive music fans is the 13:50 epic entitled "World Of Making" with its vastly differing moods and dynamic instrumentals. The whistle that concludes the song is wonderful. The progressive rocker "The Panther War" is another certain favourite with its extremely dynamic keyboard excursions. "Desert Stone" which closes the album has quite a Chris Squire (Yes) Fish Out Of Water edge to it.

Keyboards and other instruments are well played and arrangements are dynamic and enticing. The album is one that listeners will want to hear all the way through. Individual tracks don't stand out as much as the album works together as a whole. Additional artwork and the artist's own interpretation of the tracks can be found here.

We believe that those who enjoy keyboard laced instrumental progressive rock will enjoy both of Timothy Martin's albums. Perhaps amazing for family projects, they are both dynamic, well produced and instrumental arrangements on both are quite good. The artist's website is rich with soundbites that should be checked out. The albums are also available to purchase there. This music is certainly worth further exploration; both albums are a nice listen.

<!-do not remove this line>