The Hungarian progressive rock band You And I formed in November 1992 with an aim of carrying on the traditions of the progressive bands of the 70s, including such greats as Yes and Genesis. Based in Budapest, You and I's repertoire includes their own music, folk ballands and titles from Yes, Enya and other greats as well. Songs are performed both in English and Hungarian. In 1994, the band held a Yes Memorial Concert featuring covers of some of the band's most progressive songs, including "Siberian Khatru," "And You and I" and "Heart of the Sunrise" to name a few.

You And I (alternate website) band members believe that "some of the best pieces of music in the progressive rock heritage will still be played many decades later, and perhaps centuries, by future generations of musicians, just like pieces of classical music." Fans of female-fronted progressive bands like Renaissance, Solstice, Arise From Thorns and Second Story are certain to enjoy the music of You And I as well as their vocalist's wonderful solo project.

Fanni Völgyessy Szomor was born in 1965. She is classically trained in voice and graduated from the Budapest Jazz Conservatory. Fanni performs in a large variety of styles and works as a studio and session singer with different bands; she also sings in several a capella choirs. With a keen interest in the figurative arts, she learned ceramics and practiced decoration.

<!->
| | |
| --- | --- |
| The Debut Album—Kotta CD001/Periferic BGCD021 (1995) | |
<!->

The You And I Album. The band released their self-titled album (Kotta CD001/Pereferic BGCD021) in 1995. Fronted by the sweetly sensitive and crystalline voice of equally stunning Fanni Völgyessy Szomor, the album contains seven tracks of varying lengths balanced between progressive instrumentals and wonderful vocals, sung in a mixture of English and Hungarian.

The band's initial lineup also included Károly Dorogi (bass), Zsolt Kosztyu (guitars), Tamás Remenyik (keyboards). Interestingly the band had no drummer. The lovely booklet accompanying the compact disc features lyrics to all of the songs both in English and Hungarian, regardless of the language sung on the recording.

You And I's debut album opens with a heavenly vocal track entitled "Clear, Real Life" sung by Fanni in English. Backing instrumentation includes light electric guitar and keyboard. A more progressive sounding track entitled "Osz" ("Fall") with strange keyboard harmonies, drum samples and heavier almost psychodelic electric guitar follows with Fanni's vocals sung in Hungarian. She then sings You And I's version of the classic "Wedding Day" ("She Moved Through The Fair") almost a capella with only the lightest of keyboard accompanyment.

The vocally rich "Engedj El" ("Release Me"), multi-tracked as it builds towards conclusion, is accompanied by acoustic guitar and light keyboard. "Nemo" is a short and rich keyboard-centred instrumental. The Yes-style progressive work entitled "Novel" begins with a light melody played on guitars but builds in the second half with its classically oriented arrangements delivered by powerful keyboards and soaring guitars. The album concludes with the five-movement "Child Of A Guiding Eye"—a truly progressive masterpiece that runs for 9:45. Fanni sings the first part of the epic, entitled "Starlight," in English accompanied by electric guitars and lush keys, with solo parts that develop through complex arrangements into the "Arise" instrumental. Fanni's vocals return twice and build into "The Poison Garden" with her lead and multiple backing vocal parts playing off each other in a wonderful multi-tracked production. Electric guitar and lead keyboard parts echo the arrangement. A warm reprise of the "Starlight" precedes sensitively sung final melody of "The Unborn."
| | |
| --- | --- |
| | Hajnalban (Dawning)—Pereferic BGCD022 (1997) |
The Hajnalban (Dawning) Album. You And I's initial lineup went on to write and record an album under Fanni Völgyessy Szomor's name entitled Hajnalban (Dawning). Although not specifically date marked anywhere on the album, we believe that it was released either in late 1996 or early 1997.
According to the band's own website, Fanni's album "is more like a collection of personal photographs, telling stories of love, dreams of traveling, tales of an old house and the magic of music. This album has a more popular sound than the debut You And I recording, and sometimes is closer to 'easy listening', but the musical texture, however, is very rich, deep and artistic." The songs are sung and the liner notes (reproduced below) accompanying the gold compact disc are written entirely in Hungarian.
Fanni was interviewed in December 1998 for Rockinform. She said, "I used to sing in church choirs before I decided to attend jazz college. I managed to graduate, although I wanted to quit at the end of each term, because I never felt a close connection to jazz as a style. Later on, Károly, Zsoci and I founded Vándorok, a Christian rock band, along with a Christian café at the end of the 80's in Budapest's legendary Eötvös Club. ... Before I joined Károly and Zsoci, I hadn't even heard about Yes. I grew up with a different kind of music, yet I could feel the spirituality of the vocalist Jon Anderson right away. I only needed to 'sit in that chair' to sing like him and see the world through his eyes."
With vocals mixed quite a bit higher than the debut You And I album, Fanni's solo project opens with a wonderfully light vocal entitled "Gondolj Rám" ("Think Of Me"). Backing vocal harmonies, acoustic and electric guitar join keyboards in the choruses to complete the melody. Vocal work, right from the start, is crystalline. The liner notes below show the original You And I lineup and their roles.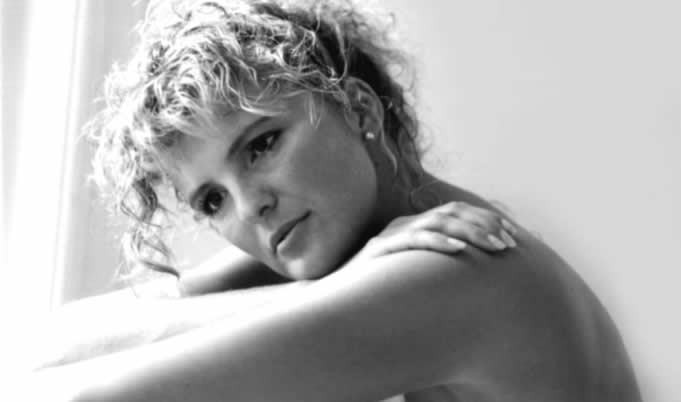 where is the journey, which accompanied you through many long years, where is that house, where you were possibly happy, to see the town again after that many years, one minute just to be a child, I am running toward the light's slow awakening, I fall before the scarlet face of the cloud, so many years' treasures open before me, I call you and wait for you still, I am searching for the word, so I can reveal all my thoughts, I am searching for the good, endlessness sees my grief, I can't step thru the heavy fog of my loneliness, but my fate I myself can live, I'm running toward the light's slow awakening, I fall before the scarlet face of the cloud, so many years' treasures open before me, I call you and wait for you still, my home is the silence, which always, every morning waves good-bye, the moon, which always waits for me, the lake, which speaks on the wind's voice, the night, the fresh solitude

Liner Notes Translation by Susan Westerwick




"Utóirat" ("Postscript") is a sensitive and heartfelt ballad sung with only light keyboard and is one of several songs on the album to pay tribute to Fanni's wonderful vocal talent. "Mért Mentél El" ("Because You Left") is a more jazzy number with guitars dominating the instrumental backing. Backing vocals in the choruses are achieved with accurate multi-tracking working opposite the lead. The track "2:46," perhaps named this because that's how long the instrumental runs, features Fanni's keyboard—piano and synths—work which is joined by guitar as the song's melody develops.

The highly accessible tune from the track "Oly Régi Gondolat" ("Very Old Thought") makes its debut here. The music, heavily carried by the vocal melody, returns with entirely different English lyrics in "Angel Dream" on You And I's second album. Light keys, bass and drum samples join the multi-tracked backing vocals to complete the sound.

Fanni's jazz roots come through in the track "A Kert" ("The Garden") with its more pronounced bass and percussion parts. Her clear lead vocals carry the tune, and while almost spoken at times, additional multi-tracking faithfully creates the effect of accompanying backing singers. A lovely flute sounding keyboard solo sounds almost improvised.

"Néma Enek" ("Silent Song") is sung in a seemingly deeper key; harmoniously multi-tracked to create the sound of accompanying singers, it offers a crossover between jazz and progressive rock. The jazzy piano and electric guitar solos in the instrumental bridge provide an excellent contrast.

You And I's "Clear, Real Life" is performed in Hungarian as "Tiszta Valódi Elét" ("Completely True Life"), however the lyrics appear to have been changed from those in the booklet accompanying You And I's debut album. The lovely vocal melody, instrumental arrangements and stunning performance—including the bird chirping sound effects from Yes' "Close To The Edge"—are the same.

The jazziest song on the album is certainly "Tavasz" ("Spring") which shares its basic melody and alludes to "Utóirat" with improvised percussion, as well as thicker bass and rhythm guitar parts. Multi-tracked vocalise combine with lyric parts, and further illustrate the breadth of Fanni's overall style. The dynamic instrumental "A Tánc" ("The Dance") has vast synthesizer excursions (in a Wakeman style) and percussive bass parts that cross over between progressive rock and jazz genres. The album closes with the a tremendous lead vocal in the ballad "Utazás" ("Journey"). Here very light guitar and percussion underscore crystal clear soaring vocals, mixed way up and perfectly produced.

Hajnalban is a clear demonstration of Fanni's tremendous range of singing styles. A true testament to her overall talent, the album was the inspiration of this feature and is a must listen.

<!->
| | |
| --- | --- |
| You And I ~ Go—Pereferic BGCD023 (1998) | |
The You And I Go Album. As their most commercial and accessible release to date, You And I's Go (Periferic BGCD 023, 1998) album, builds on their earlier recording successes with seven new tracks and an English rendition of a song from Fanni's solo album. The overall sound is more orchestral with more complex and vastly richer instrumental arrangements. Vocals are again crystalline, mixed way up, and perfectly produced in every way.
The album's stunning booklet again includes both English and Hungarian versions of the lyrics and the gold compact disc media has been used. Since the prior releases, keyboard player Tamás Remenyik left the band. Gergő Szabó (keyboards and backing vocals) joined the band. Drummer Zoltán Czifra, who had played earlier with Gergő, also joined You and I in 1998. Guest vocalist Vílmos Noszticzius is also credited in the album's booklet. All of the songs on the 45:20 recording are sung in English.
The album opens with the stunning and highly accessible tune "Someday, Somehow." It is one of three songs on the album with excellent single and radio play potential. With crystal clear angelic vocals, "Moonsong" is a lovely ballad with light guitar (listen to the finger movements over the strings in the quiet bits), effective bass and percussion. "Decision" is a jazzier, maybe even dancy pop-sounding number with brasher electric guitar and more commercial keyboard parts. The multi-tracked vocal chorus won't appeal to everyone but it has a certain hook.
| | |
| --- | --- |
| | |
"Snowdance" is reminiscent of a recent release by Janison Edge with its epic length, rich arrangements, sound effects and melody, but the vocals are certainly more melodic here. "Angel Dream" is a new English lyric version of the song "Oly Régi Gondolat" from Fanni's solo album with a stronger vocal, new backing vocal parts and a richer, more commercially produced arrangement. "Mistaken" is a lovely pop rock song with multi-tracked vocals, a catchy chorus with lots of vocal harmony, a real hook and a very commercial instrumental arrangement. The instrumental bridge is very short and perfectly timed for radio airplay, the song has excellent single potential.
The epic length "Invisible Ties" is most reminscent of the earlier You And I, with its Yes guitar and keyboard instrumental arrangements. The instrumental introduction runs almost five minutes before the vocals kick in. Multi- and alternate-tracking tricks were used to make the verses very tight. The keyboard solo between the two vocal movements is especially dramatic adding a significant dimension to the overall sound of the album.
"Children Of The Flame" is highly accessible number with a lovely vocal part carrying the tune with especially uplifting keyboard and percussion parts comes in the chorus to develop a real hook. Again with a perfect running time for radio of 4:13, the track has tremendous single potential—especially interesting or a progressive band!

The keyboard and percussion build through the song enabling the band to create an especially hard ending to their latest album. Another must listen! Read further reviews and order the album from amazon.com here.
Earlier this year we were introduced to Fanni Völgyessy Szomor's vocals on the first two You And I albums. We developed a significant appreciation of her contributions while playing these two albums repeatedly during our southern England road trip this past summer. And although we have only recently discovered her solo album, it perfectly compliments the You And I recordings, serves to illustrate the extensive breadth and full range of this stunning Hungarian vocalist. The solo album is certainly worth further exploration—but be sure to listen to all three! <!-do not remove this line> <!>
---
Return to website contents
---