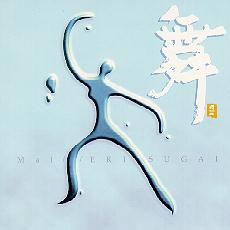 Image © 2000 Pacific Moon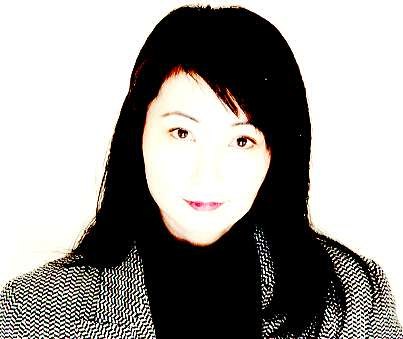 Eri Sugai (Vocals)
Image © 2000
photo courtesy Narumi Arai
&nbsp
(updated 10 December 2000) Japanese recording artist Eri Sugai's (pronounced 'Elli S-guy') debut solo album is entitled Mai (Pacific Moon Records (Japan) CHCB-10020, 2000). Even though her name is not well known, many have probably listened to her singing voice. With a strong affinity to both American pop music and the church, she went into the music world. With her extensive musical talent and a crystalline voice, Eri Sugai has provided music for more than two hundred television commercials; she is an established commercial creator and vocalist in Japan. Eri Sugai has contributed extensively to the Stella Mirus entitled Air that we will be reviewing here soon. Interested readers may alsowish to begin exploring the latest recordings by Himekami that are performedin a similar style.
Mai is a new agey human voice album lightly accompaniedby traditional percussion and other light instrumentation. The style issimilar to Adiemus in many ways and will likely appeal to those that areenthusiastic over Miriam Stockley's vocal work. On Mai Eri Sugai provides layer upon layer of stunning crystal clear vocals except on "Honen Bushi" where Anna Sugar takes the lead. The album opens with the relaxingtune "Horizon"; layers of Eri's vocals are underscored by a light instrumental arrangement. From Eri's liner notes, "Mr Oh's Chinese fluteblows the Asian continent's wind into my chorus of specially coined words." About "Honen Bushi," she wrote, "While I was listening to Anna Sugar singing, I noticed that this melody consists of only one chord,and I wondered how it would be if some harmony and Asian percussion wasadded to it. By the time she had finished I had perfectly imaginedthe style arrangements for this song." With obvious Oriental influences,like "A Lullaby of Takeda," it is lovely.
Eri's vocals are much lighter and sensual than Anna Sugar'sand the contrast is everso evident in the opeing of "Konjaku Monogatari."Contemporary instrumentals and Chinese flute interplay with Eri's a capeppa vocalisations. The track most reminiscent of Adiemus' sound is "Aqua." Performed only with vocals, it is the long version of the TV commercial song for 'Nippon Kodo.' Eri wrote, "I created an arrangement in which I used two types of voice and united them, and I put this into the chorus." It is stunning. The album's title track, "Mai," is equallyinspiring and performed in the same, albeit more adventurous, style.
On "First Love" Eri provides vocalise in the style of theNiko (a Chinese stringed instrument). Accompanied by piano alone before the orchestra joins, the song further illustrates her vocal virtuousity. Lovely vocalise by Eri Sugai and Anna Sugar blend with traditionalAsian instrumentation on the everso sensual new age track "Rakuen." Layers of Eri's a capella vocals are supported only by light (handclapping) percussion in the upbeat track "A Song Of Birth." The album concludes with the dynamic "China Rose." On the last twotracks we found the vocal harmonies and further effects as amazing as they were beautiful.
Eri Sugai told us, "I love singing and making songs! Mai's clear and ethnic voice is personal investmentfrom my other studio work. Even though I use many styles of singing, my heart is one." She continued with a metaphor, "Like when we are in a room with a fireplace, like when we are in the body of our monther, this music will keep you warm, well, happy and in peace. I hope you enjoy them all."
Mai will be released outside of Japan in early 2001and can be ordered from amazon.comhere. The album is a stunning testament to Eri Sugai's songwriting and vocal talents. We were reminded instantly of Adiemus from first listen and are certain that the album will appeal to Karl Jenkins and Miriam Stockley enthusiasts. Certainly worth a trans-pacific or cross-country journey and today's import prices, this album is a must listen!