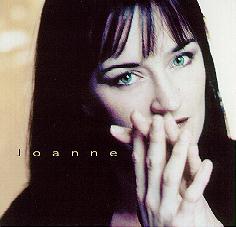 Image © 1999 Alliance Music Ltd.
&nbsp
Anyone familiar with the Christian Celtic progressive rock band Iona is surelyequally familiar with the stunning vocal talent of their lead vocalist JoanneHogg. She is well known in progressive rock circles and has been a top ratedaward winning female vocalist by the Classic Rock Society along with Tracy Hitchings (Landmarq) and Annie Haslam (Renaissance) several times. Joanne'sdebut solo album on Alliance Music is entitled Looking Into The Light(Alliance Music 1901182, 1999). The album contains twelve tracks of traditionaland self- or collaborative- penned themes with very light instrumentation provided by Joanne and other Iona musicians. The album is first and foremost a collection of folky vocal numbers that fully illustrate Joanne'semotive style, sheer power ("I Ask No Dream") and extensive range. Accompanied by a well designed CD booklet with lovely photographs, it is indeed a wonderful debut album.
Production is by Iona's David Bainbridge (also guitars, keyboard, bouzouki) and additional arrangements are by Troy Donockley (also Uilleann pipes and low whistles). Other Iona players involved in the project includePhil Barker (bass), Nick Beggs (fretless bass and chapman stick), Tim Harries (fuzz bass), Frank Van Essen (percussion, drums and violin) and David Fitzgerald (flute, tin whistles).
Unlike her albums with Iona, Joanne's debut is a collection of secular hymns and therefore the extensive instrumental progressions are primarily absent. Although not needed to add to the strength of the vocal work some multi-tracking adds to the texture and ambiance in several of the tracks ("Oh The Deep, Deep Love"). Joanne's shorter interpretation of "When I Survey" -- also recorded by Iona on Journey Into The Morn and live on Heaven's Bright Sun -- has more instrumental energy than many of the songs on the album, yet it is vocally very strong.
Joanne Hogg's Looking Into Light is a very strong debut albumand one that Iona fans will likely enjoy. The album is indeed a very nice listen, certainly worth a journey.