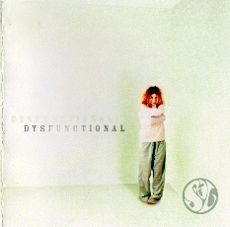 Image © Sal The Band 2004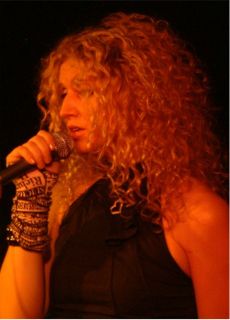 Image © Stephen Lambe 2004

Our exclusive interview with Sal will be published here soon!

&nbsp
(21 August 2004) Sal are an immensely talented and likeable four-piece band from Cardiff in South Wales playing an infectious brand of power pop with a punkish edge to it. They are fronted by the delightful Cat, who also co-writes many of the lyrics with the chief architect of the bands sound, songwriter and guitarist Noog. Kev provides some excellent, mobile bass and Den delivers some remarkable drumming considering the speed and power of many of the bands' songs.
Having met the band by chance a couple of weeks earlier, we travelled to Cardiff in Wales to see the band play a rousing 40-minute set in the tiny "Clwb Ifor Bach." The band clearly relish playing live, and despite a smallish audience, gave the set their all. Noog and Kev are both dynamic and skilled live performers, but it is Cat that captivates, throwing herself around on the fast numbers yet still seeming to live every emotion the lyrics send her way, from anger to joy to sadness.
Those that might dismiss the band as another throwaway power pop band should think again, however. It is easy to write a catchy chorus, but in Noog they have a songwriter of genuine craft. There is a moment at the end of the chorus of "The Breakup Song," for instance, that Burt Bacharach would be proud of, and though his songs are remarkably catchy and fun, they also have a Beatle-esque quality about them. Lyrically, too, there are simple truths crammed into the twelve songs than some artists manage in a whole career. The words are direct and emotional, and the songs are all the better for it. As a guitarist, he is remarkably inventive within the unenviable strictures of playing fast metal-edged pop. There are few guitar clichés, here, as he throws in odd teasing moments of reggae here, or a little acoustic there to lift the arrangements out of the norm.
And then there is Cat. She has a voice of richness and power, with a hint of New Wave diva Siouxsie about her singing. She has real talent, with a genuine vulnerability and charm, which compliments Noog's song writing perfectly. Backing and harmony vocals are used sparingly but to excellent effect.
Dysfunctional includes twelve songs (plus a bonus track) and is well titled, as each song illustrates an aspect of the dysfunctionality of the human condition, with Cat pictured on the cover in what might be a straightjacket. Ten of these tracks are up-tempo rock, while the other two demonstrate a more gentle aspect to the band. The album opens with "Suffer in Silence" a song about domestic abuse, some joyfully metallic rhythm guitar building to an excellent, typically classy chorus. The tempo is maintained with the clever "Run Away," though the pace relents at the beginning each chorus teasing a little before tilting into the main chorus. The ultra-speedy "Perfect" is up next, its lyrics funny and aggressive, once again using a sudden drop in tempo to build tension before a heads down surge into the chorus. There is more playfulness on "Desperate and Dateless", with Den drumming at full throttle, but and some a spine tingling use of backing vocals on the sing-along chorus.
"Death Ray" has an inventive instrumental intro, before launching into a full-tilt punk metal workout, with one of few guitar solos on the album! After the relentless, yet wonderful speed of the first five songs, the band then shows that they can slow it down, with the enthralling power ballad "Tomorrow I'll be gone". Along side his ever-efficient guitar, Noog plays some effective electric piano, and a string quartet boosts the arrangement. Cat here shows that she is also versatile--her vocal positively aches, and the song builds impressively and emotively. A remarkably mature piece of song writing, even if the lyrics do occasionally stray into cliché. The excellent "The One" kicks up the pace again, and has an interesting chord progression on the verse, before another excellent chorus, which is less immediate but is therefore more rewarding with repeated listens. There is more fast metal on "The Loser", with another pithy lyric and great chorus.
The familiar "Wake Up" is slower and classier, instrumentally quite sophisticated and well structured, and one of the strongest songs on the album both melodically and lyrically, while "Less than me" teases with a reggae influenced verse and a full-throttle chorus expressing an excellent lyric about jealousy. "The Break Up Song" is another album highlight, through a great "twist in the tale" lyric and a punk-ish chorus with a wonderful pop climax. Album closer "For Real" is a brief and beautiful acoustic guitar and strings led ballad, with Cat's gentle vocal high in the mix. The reviewed copy of the album also features a bonus track, the bands anthemic "I Thought You Were Dead."
This album really is something special, and it deserves huge commercial success, outstripping pretty much everything already on the market in indie and punk / metal circles. Vital, emotional, tuneful and inspired, it is a remarkable debut that screams to be heard. In a word, brilliant.--Stephen Lambe