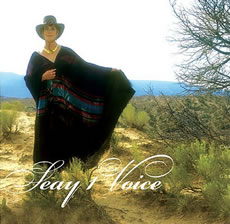 Image © Angelica Arts & Entertainment
Tuscan Sun Music Sesac 2005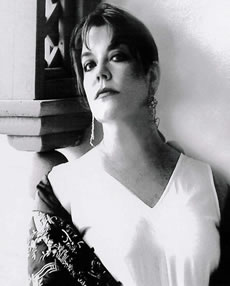 Image © Angelica Arts & Entertainment
Tuscan Sun Music Sesac 2005

&nbsp
(11 September 2005) Nashville-based singer, songwriter, composer and producer Seay has created a sensual and moving twelve track conceptual album, 1 Voice (Tuscan Sun (USA) TSM001, 2005). Her remarkable voice is likened to that of the inimitable Enya, with her mystical yet soothing melodies. The music is considered New Age Ambient, with the blending of classical, electronic and indigenous music.
Seay has fused musical styles from around the world, drawing upon Tibetan, Gregorian and Liturgal, Celtic, African, Contemporary as well as voice toning and chanting. The flowing tunes incorporate elegant piano, orchestration, rhythms and her lush, amazing vocals. She has written all the songs except one, "Gothica," which was a collaboration with Scott Hallgren.
The music for 1 Voice was begun after the tragic loss of two friends, one to a stroke, the other to cancer and Seay felt a need to create something to enhance the listeners' experience. The album is the culmination of two and a half years work in addition to being inspired by studying the power of sound from "The Mozart Effect," with renowned author and musician, Don Campbell. According to Seay, "My hope is that there will be something for everyone and that it will be an uplifting experience for the listener."
Seay's background is multi-cultural, since her early childhood years were spent as an army child, traveling to Korea and Japan, and later in college, she studied in Spain and in London, England. "I've been blessed to have lived and worked in other parts of the world which has given me a unique perspective." While studying art in London, her voice and songwriting got noticed marking the start of her music career. She sang on demos, records and projects for publishing houses, producers and recording artists including Annie Lennox and the renowned Elaine Paige from the London music scene.
Special recognition on 1 Voice certainly goes to her quartet of musicians: bassist Jerry Watts, guitarist/engineer Jules Delgado, string arranger Scott Hallgren and digeridooist Jonathan Smith. The evocative vocals are inspiring, combined with the mood-inspired melodies. The music is relaxing, with its haunting qualities, creating a mystical type experience.
The powerful songs are heavily layered, full of textures and rich, expansive vocals. Some of her songs have up to 84 tracks of vocals, showcasing her incredible pitch and timbre control. Her voice resonates with a strength and determination, enrapturing the listener with the spiritual and uplifting themes.
Dulcit tones and Seay's ethereal music gives way to a meditative state of mind. The music of 1 Voice takes the listener to deep altered states of awareness, transporting

us and calming the mind. Seay has a prolific talent, reaching the ultimate in sensual and evocative musical compositions.--Audrey Elliot in New York