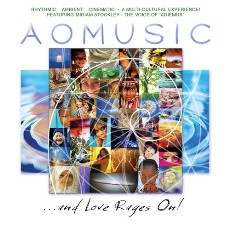 image © AO Music, Arcturion Gate Music 2011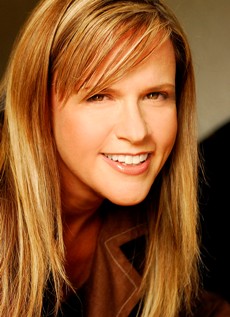 click on image to visit Miriam's website
image © Miriam Stockley 2011

&nbsp
(24 April 2011) Lately, it's been sad to see the pulse of the music business becoming faster and faster all the time, inevitably leading to the fact that many record labels tend to release everything in a hurry, so that the music is meaningless single-use-only music, without putting the music itself and its quality first. But, luckily, if one has some courage and a bit patience to wander a bit further than just the beginning of the vast "forest of music", one can find hidden gems that have only been waiting for someone willing to discover them.
One of these hidden gems is definitely a group called AO Music. With their debut album Grow Wild (2000), this highly talented and innovative group of musicians from across the world planted a "seed" that has been flourishing ever since, literally growing wild and free, and creating good mood worldwidely. And, since 2008 when AO Music's song "On Jai Ya" was selected as one of the "anthems" of the Beijing Summer Olympic Games, the musical "tree" that used to be only a small seed, has been growing and spreading its "branches" even further afield, thanks to not only the "chief music forestry officers" Jay Oliver and Richard Gannaway, but also to singer-songwriter Miriam Stockley as well as all the other "assisting music forest caretakers" who have been successfully nurturing this special musical "tree" with fresh, new ideas. Their second album Twirl (2009) is the first featuring Miriam Stockley's vocal work.
And, with the release of AO Music's third album ...And Love Rages On (2011), it seems obvious that the aforementioned musical "tree" keeps just growing and growing, as the musical "forestry team" has once again been able to find all the correct ingredients that have enabled the development of the "tree". Each "branch" of the musical "tree" has grown unique and different of course, with a bit of Celtic breeze in one "branch" and a bit African in another for example, but still everything is in perfect balance so that none of the "branches" suffer from overgrowth due to too much of a certain type of "musical fertilizers"!
This exceptional versatility of the musical "tree" really enables the listener to choose the "branch" on which to sit and listen: One moment it can be the festive, almost celebratory "Gai Ya Lo Mane branch", whereas another time it can be something more gentle and perhaps a bit more melancholic such as the "Sheyu branch". Or, if one really wants to dance around the "forest", then there are the wild, hypnotic almost ever-ceasing "branches" such as "In Lake 'Ch" and "One Kaleo" from which to choose!
It is not easy to keep this kind of a rarity "alive and well", but if one has such skillful people as Jay, Richard and Miriam around to do it, one can be sure that the "musical tree" will keep growing and doing just what it is meant to do: To spread joy, to provide cool, calm shade for reflection, and to bring together people from across the world

in order to celebrate the power of music--the power that keeps this world turning! --Suvi Kaikkonen in Oulu, Finland and Russ Elliot in New York