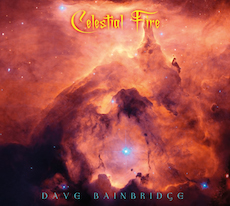 image © Open Sky 2014
\r\nMusical Discoveries Best of the Year

.: More Dave Bainbridge and Iona :.
Southampton (1997)
Woven Cord (1999)
Open Sky (2000)
The River Flows (2002)
Songs for Luca (2003)
Iona (DVD) (2003)
Rotherham Rocks (2002)
University of London (2004)
Veil of Gossamer (2004)
Iona Live in London (DVD/CD) (2006)
The Circling Hour (2007)
Another Realm (2011)
Edge of the World Live in Europe (2013)

:: Compilations ::
Songs for Luca (2003)
Songs for Luca 2 (2007)


&nbsp
(updated 09 January 2015) Iona was one of Musical Discoveries' very first featured artists. We have, at this writing, reviewed more than twenty albums by Iona and the band's individual artists. The most recent review here was of Edge of the World - Live in Europe, a two CD collection of live material from the band's 2013 Another Realm tour. Dave Bainbridge's Celestial Fire is one of two 2014 Iona band member solo releases covered here, the other being Joanne Hogg's Uncountable Stars (review under construction). What fellows below is a revision to our October 2014 manuscript of the very first review of Dave Bainbridge's new album Celestial Fire, released in late November 2014.
Dave first shared a trailer of his new album with us in late July and gave us access to streams of the finished recordings at the end of September. And although we are barely at the beginning of the fourth quarter of 2014, we are pleased to announce that after hours in front of the computer listening that Dave Bainbridge's progressive rock masterpiece Celestial Fire is Musical Discoveries' Best of the Year 2014. Like last year's BOTY, the album features contributions by both male and female vocalists.
The music was written, produced, and mixed by Dave Bainbridge; lyrics are credited to Dave Bainbridge, David and Yvonne Lyon. Dave surrounded himself with a bevy of talented artists on Celestial Fire including Iona stalwarts Troy Donockley (Uilleann Pipes, E Low Whistle, D High Whistle); Dave Fitzgerald (Tin Whistle, Flute, Chinese Flute, Soprano, Alto, Tenor and Baritone Saxophones); Martin Nolan (Uillean Pipes, Tin Whistle); Frank van Essen (String Ensemble, solo Viola, solo Violin); Dave delivers performances on six and twelve String Electric Guitars, Bouzouki, Mandolin, Piano, Organ, Keyboards, Autoharp, Finger Cymbals, Darbukkaz, Chimes, Indian Leg Bells, Beer Shaker, Tambourine and backing vocals. Contributions are also included from: Collin Leigenaar (Drums, Mellotron Choir); Randy George (Bass Guitars, Taurus Bass Pedals); and Gabriel Alonso (Gongs, Timpani, Percussion, Cymbals, Gongs, Crotales, Shaker).
The array of contributing vocalists on the album is vast. Lead vocal work by Damian Wilson is immediately distinguishable on quite a few of the songs as are the ethereal vocals by Joanne Hogg on others. Also joining the project are Sally Minnear, Yvonne Lyon, Julia Malaysova, Andrea Alonso, Debbie and Evie Bainbridge, David Lyon and Graeme Duffin.
Celestial Fire delivers its sound from three primary directions. Ten tracks run for almost an hour and a quarter. In addition to the rockier side of Iona, listeners will also hear gentler Celtic sounds in several tracks, especially the brief one-minute opener "Heavenfield" and its reprise in the ninth track. But for us the surprise was a very strong classic Yes influence with sweeping electric guitar and keyboard parts joining powerful vocal layers. The album features four epic-length masterpieces including the stunning title track.
"Celestial Fire" sets the theme for the entire project, opening with the powerful sound of Iona before dropping into an ethereal acoustic guitar verse graced with Yvonne Lyon's gorgeous female vocal part adjoined to Damian's lead. Listeners will find not only the powerful lead, but also the vocal harmonies, vast Yes allusions and the instrumental diversity presented in the 15+ minute piece incredible. "See What I See" is a somewhat shorter vocally driven progressive number led by Damian Wilson backed by rich guitar and keyboard arrangements, lush backing harmonies and fantastic guitar solos. There are some interesting newer Glass Hammer allusions in it as well.
"The First Autumn" presents a sharp contrast with a lighter string-based ballad and style Yvonne Lyon's gentle and gorgeous vocals with harmonies by Sally Minnear. Frank Van Essen's violin works wonderfully alongside Dave Bainbridge's soaring electric guitar solo and the vocal harmonies. "For Such A Time As This" contains great (percussive and Wakemanesque) piano and keyboard excursions that play off powerful electric guitar. We loved Sally's delicate spoken word break in the otherwise rich tempo-changing progressive arrangement. Although lush vocal harmonies are well placed in the mix, the multiple guitar solos remind the listener that this is a Dave Bainbridge "solo" album. Reeling Uilleann Pipes and lush harmonies deliver an Iona sound in the final third of the track.
Listen for Debbie and Evie Bainbridge's lush vocal harmonies behind the lead guitar in "Innocence Found," a stunning Celtic ballad led by Julia Malyasova and supported by Sally Minnear. We loved the whistle part in the song's arrangement between displays of the band in full splendor. "Innocence Found" is clearly the female vocal standout track of the album. The bookend to "For Such A Time As This" is the very richly arranged "Love Remains." Its movements have the most significant textural and instrumental diversity on this album. Dave Bainbridge's soaring electric guitar and percussive keyboards are the powerful instrumentals that set off Damian Wilson's outstanding solo vocal delivery and lush vocal harmonies by Joanne Hogg and Sally Minnear. Listen for the sonic diversity of the Damian Wilson-led midsection before Bainbridge's gorgeous guitar solo.
The album's epic standout track "In This Moment" draws on all the themes set before it. Vocal harmonies and a Frank van Essen violin solo provide the gentle introduction for what becomes a vocally multilayered and splendorous number with acoustic, Celtic and progressive rock overtones, including an amazing keyboard solo. Lead vocals by Damian and Sally, with backing by Joanne and Yvonne are uniquely produced. Rich and warm harmonies reminiscent of Clannad set an outstanding contrast. The brief electric guitar-based "Heavenfield Interlude" seamlessly segues into the lovely Celtic-styled Uilleann Pipe-driven number "On The Edge Of Glory" that peacefully concludes the album. We loved how Dave Bainbridge used layers of Sally's vocal harmonies and further instrumentals to add power to the sound.
Dave Bainbridge's Celestial Fire is certain to appeal to an extremely broad audience, drawing initially on Iona's fan base, as well as Damian Wilson's and Yvonne Lyon's followers. Watch this space for further work by Sally Miner. The album is now generally available worldwide and in the USA from Radiant Records and Kinesis. It is indeed a perfect

balance of vocal and instrumental work. We are so pleased to name this stunning album our Best of the Year!