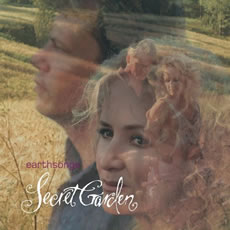 Image © Decca Classics 2005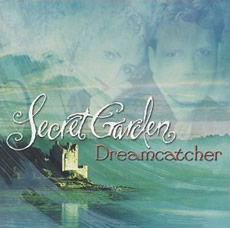 Image © Decca Classics 2001
Dreamcatcher features tracks from
Songs From A Secret Garden, White Stones
and Dawn Of A New Century
order Dreamcatcher here

&nbsp
(21 March 2005) When Secret Garden released their previous album Once In A Red Moon (review) it quickly became a hit, especially when artists like Josh Groban, Becky and Aled Jones all made their own versions of one of the album's songs, entitled "You Raise Me Up" and gave the original version of the song a great deal of extra exposure. A success like that is no wonder when speaking about Secret Garden, and while listening to the group's brand new album Earthsongs (Decca Classics (USA) B0004177-02, 2005), it is not difficult at all to imagine that some day one or more of the album's pieces can become at least equally big, if not even bigger hits!
Practically and honestly, each and every track on the new album has hit potential, thanks to the seamless co-operation between the composer Rolf Lovland, the main lyricist Brendan Graham another "half" of the Secret Garden duo (violinist Fionnuala Sherry), and other great musicians on the album. Each and every person involved are putting their whole hearts and souls into the music, cultivating the musical ideas once sowed, and bringing everyone's abilities and new ideas into their own rights. What is most outstanding in this is just the awesome teamwork ability between everyone, and especially the skill of how this enables the musical "crop" or "harvest" to become rich, fresh and ripen, providing great nourishment for the listener's heart and soul.
As everyone knows, all living creatures need versatile nourishment in order to keep themselves in balance and to stay alive, and if the food is not versatile enough, it will cause problems. This is also true with music and any kind of arts in my opinion, namely if we listen to the music which is not versatile not having quality at all, it is most likely to sound dull and not touch our hearts at all. During the years, Secret Garden has been one of the groups which has managed to avoid the dullness all the time, and on this new album they continue to provide us many different moods. Although many pieces may sound simple superficially on first listening, it is easy to pick up numerous different aspects from Secret Garden's music. All one needs is to be open enough, and that way the music really speaks for itself.
These different aspects can be like sunshine and rain; similarly to flowers and other living creatures, we need sunshine to make our day whereas on another day we yearn for rain in order to wash our worries and sorrows away, giving us a fresh start again. Secret Garden's new album "Earthsongs" really comes to its own in this, for example the great cheer-up pieces "The Reel" as well as the jig "Daughters of Erin" are both quaranteed to make the listener smile and forget the worries, and, on the other hand, if one is seeking for comfort or solace, then for example the great instrumentals "Searching For The Past" as well as "Silence Speaks," "Sarabande," and "Canzona." Note that these three pieces are not included on the North American edition of the CD.
Apart from the successful cultivating new musical ideas, another proof of versatility of the album is the amount of new musicians. This time, Rolf and Fionnuala are joined by Irish Film Orchestra, and in addition to already familiar musicians such as vocalist Brian Kennedy, keyharp player Åsa Jinder and many more, new stunning talents such as violinist Mairéad Nesbitt, great vocalists Saoirse (making her recording debut on "Sleepsong"), Jan Werner Danielsen ("Half A World Away", the vocal version of the album's first track) and the brilliant boy soprano Sebastian O'Shea Farren (on "Raise Your Voices") as well as trumpeter Ole Edvard Antonsen (on "Grace") and the Chinese erhu player Bian Liunian (on "Lotus") all deserve a special mention here.
Despite so many musicians, the album is really cohesive one, totally capable to provide to its listeners a multi-dimensional musical experience, not just in terms of music but also in terms of touching the soul. The only things that may be disturbing a bit are the slightly distant, echoing mixing of the vocals on the ending, stunning hymn "Raise Your Voices" as well as the controversial information on the soloist on "Always There" (on one edition the song is sung by Brian Kennedy whereas the North American edition has Russell Watson doing the vocals instead), but those things are indeed minor and not necessarily affecting to the final result. In the meantime of waiting for hearing these stunning pieces live in concert, Earthsongs is warmly and highly recommendable for both hardcore

Secret Garden fans as well as for those hearing the music of this world-renowned group for the very first time!--Suvi Kaikkonen in Oulu, Finland and Russ Elliot in New York