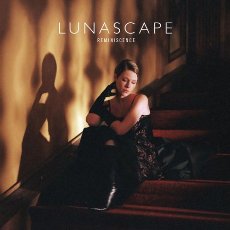 Image © Noir/Big Daddy 2005

More Lunascape:
Reviews and Interviews (2002/2004)
Reflecting Seyelence
Remotions
Mindstalking

&nbsp
(06 September 2005) Fans in the US can now rejoice--Lunascape have released their first state-side album, Reminiscence (Noir/Big Daddy (USA), 2005) which is an enhanced collection of ten tracks from their first two European releases, Reflecting Seyelence and Mindstalking (feature). Reminiscence also contains two previously unreleased tracks, "Carolyn" and "Severed Heart," as well as videos for "Mindstalking" and "Tears from the Moon."
"Carolyn" is a more aggressive (but affecting) rock number highly reminiscent of the Cranberries early work. "Severed Heart" is a wonderfully strange and angelic piece that starts in heavenly atmospheres, but shifts to a more dark and fantastical mode that picks up after the intro. Kyoko does a spectacular job of using the various tones in her voice to create a contrasting musical drama.
Tracks like "Praise Me," "Lane Navachi," "Tears from the Moon," and "Inferno" are demonstrative of the "core" Lunascape sound--intense and lyrical melodies sung by the inimitable Kyoko Baertsoen who is backed by lush strings, striking percussion and arresting guitar work courtesy of Walter Hilhorst (programming/guitars), Mirko Banovic (bass), Didier DeVogelas (drums), and Jo Mathieu (guitars). The music of Lunascape draws references from artists like Sinead O'Connor, Cocteau Twins, the Cranberries and Bel Canto. Notwithstanding these comparisons, Lunascape create their own fantastic sound that should appeal to a wide range of listeners.
Deservedly, Lunascape looked poised to engage an entirely new audience here in the United States with their electronic/rock/neo-gothic sound.

Whatever it might be called, "lovely" is certainly a word that comes to mind.--Justin Elswick in Provo, Utah and Russ Elliot in New York