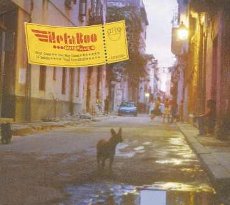 Image © Aito Records Ltd 2006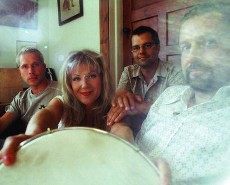 Image © Aito Records Ltd 2006

More ZetaBoo:
MediZine (2000)


&nbsp
(24 December 2006) East, west home is best? Not always, at least if one is talking about OuterRail (Aito Records Ltd (Finland) AICD009, 2006)--the latest and third album by ZetaBoo. For several years, this particular group has been bravely making their own adventures in the vast world of different musical styles and genres, and now they are continuing this interesting journey a bit further. And what a journey they provide, as one will hear right from the start that the music indeed meanders through not-so-commonly followed pathways, still very subtly and without going astray!
The journey for the artists has been real, as parts of the album have indeed been recorded in Havana, Rio De Janeiro and Salvador. This kind of an approach has brought very much authenticity to the two main themes of the album, homesickness and outer rail, which both are incredibly well present in the music. In "Monsun Popular" one can almost see an African tribal group coming from the bushes to perform together in perfect harmony with an all-white Finnish group of crazy but skillful musicians, and right after a moment of singing and dancing the listener is transferred quickly from African plains into the middle of a wild group of Brazilian samba dancers and players who all succeed to invite to dance and sing with them too in the middle of the famous samba carnival of Rio De Janeiro! The music is so genuinely stirring that only a handful of groups will have attempted it.
In between all this, at times crazy and wild atmosphere, ZetaBoo has strategically placed a couple of more lyrical, refreshing pieces, and this works very well in "cooling things down" a bit before venturing the next musical surprise. The two songs "The Fly" and "A Spirit", composed to poems by William Blake, give very nicely room to ZetaBoo's main vocalist Anna-Mari Kähärä, giving the travelling listener a chance to recharge his/her batteries. I bet no traveller is so energetic that he or she could always keep going in the pulsating samba group or the like, one also needs a little fly to be followed for a while or a moment by the seashore looking for a beautiful mermaid.
Some could claim that going from Brazil to Africa through the Cuban nights is a bit too much to be fitted into just one album, especially if it's not a compilation of folk music across the world, but, when listening to ZetaBoo's travel guide called OuterRail, we clearly will disagree. It is perhaps the group's superb ability to work so seamlessly together that makes this album so cohesive and outstanding, despite of that so many elements have been melted together, as every single track has been made with extreme care and spontaneity, not forgetting the creative craziness and bold attitude towards music that also are strongly present. Another person could also insist that ZetaBoo uses far too diverse guest musicians (from saxophonist David Wilczewski to a former Sibelius violin competition winner Pekka Kuusisto), but, that only gives the music a deeper quality as well as further credibility.
Another critic often heard about these kind of seminal and inventive approaches is that some feel the music too "distant" or that the music is "difficult to understand". Once again ZetaBoo manages to avoid those kind of things, thanks to the strong presence of both melodies and rhythms. Just listen to "O Pai" and suddenly you'll notice your toes tapping or hands clapping alongside with the music! Also, the closing, delicate piece entitled "Hope" deserves a special mention, as it gently brings the listener back under the starry Finnish night, only to tell him/her that there is always hope in this world, especially hope of hearing such wonderful music and experiencing such interesting armchair trip again--but only if you have a copy of this highly interesting, infectious, inspiring and innovative album at hands! To summarize, if you are longing for some exciting exotique, this album is just for you!--Suvi Kaikkonen in Oulu, Finland and Russ Elliot in New York